Strawberry Plains Court Reporting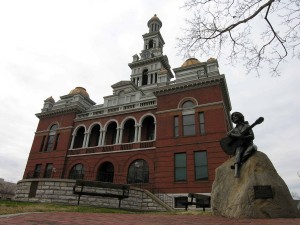 In the late 1700s, French historian Andre Michaux wrote about the land that is now known as Strawberry Plains Tennessee, commenting on how the abundant strawberry fields made the ground look as though it were covered with a red cloth. In the 1800s the land was given its name. To this day, there is only one town in America that has that name.
Also unique to the town is the WattsBoyd court reporting agency. Since 1988, lawyers of the Eastern Tennessee region have trusted us in all matters regarding court reporting. There is no other agency that can match our experience, technology, quality and customer care.
We have achieved our long standing success in the court reporting world by combining advanced technology with traditional customer service values. This pairing, though simple, is highly effective and it has served our lawyers well. It can also serve you.
Our agency helps with hearings, depositions, arbitrations and meetings. Our court reporting services include ASCII, condensed reports, word indexing, e-transcripts, videographers, and compact disc copies of exhibits. To make things even easier for you, we allow you to schedule our conference rooms to hold your meetings, so you save time in looking for a location.
We know lawyers??? schedules are hectic, so we provide same day transcripts via email while you wait for your official one. Upon request, we can expedite all of our debit consolidation services with fast turnaround, to ensure you lose no time during your legal process. Do you have a short notice requests? No problem. We respond to those too.
Because we understand that your schedule can become chaotic and unpredictable, we offer twenty four hour scheduling, online or over the phone.
There is only one Strawberry Plains, and only one WattsBoyd. For the very best in court reporting, contact us now.