Sevierville Court Reporting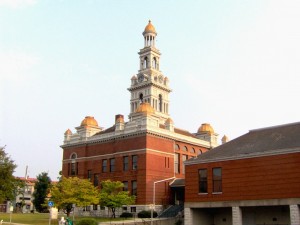 Often referred to as ???your hometown of the Smokies,??? Sevierville, Tennessee is a small, picturesque town situated in a valley below the Smoky Mountain Range. The county seat of Sevier County, and the oldest town in Tennessee, Sevierville has seen quite a few cases tried in instant laons its courthouse.
Luckily, attorneys in this area can try their cases with confidence, knowing they have the support of the WattsBoyd court reporting agency. With over twenty years of experience in court reporting, we are the most experienced agency in Tennessee. We have provided our lawyers with top quality court reporting services since 1988. Such longevity can only be achieved by pairing the most advanced technology available with the friendliest customer service possible. This simple combination has done well for our clients throughout the years.
Our values and practices have led to many long term working relationships with our lawyers, allowing us to get to know you and give you continuity and services tailored to the specific gold viagra needs of you and your firm.
We lend our expertise in hearings, depositions, arbitrations, litigations, and meetings. A full range of services is provided, including ASCII, word indexing, condensed transcripts, e-transcripts, real time reports, videographers, conference room scheduling, and compact disc copies of your exhibits.
Attorneys operate under strict deadlines, and with time sensitive materials. To accommodate, we email your transcripts on the same day while we complete the official copies and all of our services can be rushed with an impressive turnaround time. Additionally, we offer the use of our conference rooms, so that you don???t waste your time searching for a suitable, private meeting place.
To further assist you in saving time, you never lenders on line have to wait for regular business hours to contact us. Twenty four hour scheduling is available, so call or click now.