Rutledge Court Reporting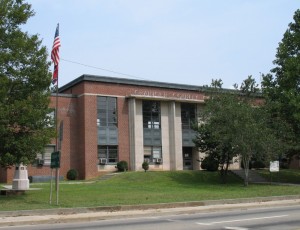 The county seat of Grainger County is Rutledge, Tennessee. During the eighteen-twenties, future president Andrew Johnson owned a tailor shop there. A replica of his shop now stands on the lawn of the Grainger Country Court House.
Attorneys need tailoring too, but not from a sewing shop. They need court reporting tailored to their specific needs. Well, the WattsBoyd court reporting agency provides just that. For nearly thirty years, we have given lawyers across the Eastern Tennessee region superior court reporting services.
We know the impact of combining state of the art court reporting technology with personalized, friendly loan in texas customer service. Our clients will never have to sacrifice one for the other. Over time, we have built many long term relationships with our customers, by practicing this simple, but efficient pairing.
Our agency gives support in every aspect of legal proceedings, including arbitrations, depositions, hearings and meetings. To do so, we offer a full range of services, such as videographers, ASCII, word indexing, e-transcripts, real time reports, condensed transcripts, and compact disc copies of exhibits.
We understand the significance of saving time while you???re working on a case, so we do everything in our power to help you. So that you can review them while you wait, we email transcripts on the same day, while the official ones are processed and all of our services can be expedited upon your request. To spare you the time and headache of finding an appropriate location for your meetings, we allow the use of our multiple conference rooms. Everything we do is done with your needs in mind, so that we can deliver on those needs in a timely, effective manner.
Twenty-four hour scheduling is available online, or over the phone for your convenience. If want the best, we are it! Contact us now!