Rockford Cour Reporting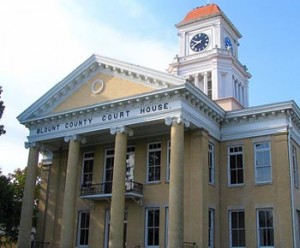 Rockford, Tennessee came about around 1840 from a cotton mill that was built near Knoxville and Little River. The name is derived from the river ford that merchants traveled between Maryville and Knoxville. As one can infer, the ford was extremely rocky, which made it easier to cross than other areas of Little River.
Like the river ford, the courtroom can be a very rocky place. With the help of the WattsBoyd court reporting agency, it doesn???t have to be.
For nearly thirty years, our licensed court reporters have provided attorneys in the Eastern Tennessee region with superior court reporting services. The secret to our longevity is simple. We never make you choose between advanced court reporting technology and friendly customer service. When we work for you, we???ll make sure you have both, at all times.
We provide support in litigations, arbitrations, hearings, meetings and depositions. We offer every court reporting service available, including word indexing, ASCII, videographers, e-transcripts, real time reports, condensed transcripts and compact disc copies of exhibits.
Knowing lawyers often work under tight deadlines, we take steps to save you time. Our conference rooms are available for you to hold confidential meetings, so you???re spared the effort of finding an appropriate location. Your transcripts are emailed on the same day and your requests are met on short notice. Also, all of our services can be expedited to minimize wait time.
Services that address each client???s specific needs direct pay day loan are important, so we strive to form long term relationships with you so that we can tailor our assistance to best meet your standards.
Never wait for normal business hours to book an appointment. Twenty-four hour scheduling is available over the phone and online. You deserve the best in court reporting, so call or click now to get what you deserve.