Oneida Court Reporting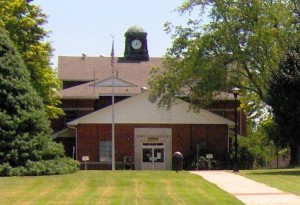 Located in the Appalachian Mountain Range on top of the Cumberland Plateau, the small town of Oneida, Tennessee grew from the railroads that ran through it. During the nineteen-twenties, the town tried to impose taxes on the trains that came through it, but the state disbanded the charter. After another attempt to tax the trains, the state threatened to remove the tracks altogether, and no more taxes were imposed.
If modern-day residents of Oneida need an attorney to represent them in a tax dispute, or any other dispute, their attorney will likely be assisted by the experts of the WattsBoyd court reporting agency.
Lawyers in the Eastern Tennessee region have chosen us for all of their court reporting needs since 1988. Why are we so sought after? Because we understand the importance of using the most advanced technology available while remaining friendly and personal during our interactions with you. We know what it takes to make your courtroom experience a success and we deliver with superior results.
Our wide variety of court reporting services include word indexing, condensed transcripts, ASCII, e-transcripts, real time reports, videographers, and copies of your exhibits. All or our services are provided in litigations, arbitrations, depositions, hearings and meetings.
If you are in need a private location to hold your meetings, call us to schedule one of our many conference rooms. We offer them in order to save you the time and effort of looking for a confidential area.
To further assist you, we respond on short notice and expedite all of our services so that you experience minimal down time while your case is being processed.
To make it easy for you to get the best and most reliable court reporting, twenty-four hour scheduling is available online or on the phone. Call or click now!