Oliver Springs Court Reporting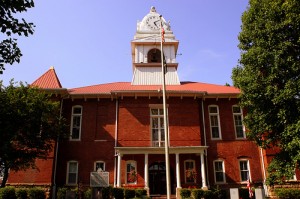 On June 17th 1790, Stockley Donelson was granted 5,000 acres of land from the state of North Carolina, which would later become Oliver Springs, Tennessee. This generous grant was due in monthly loans no credit check large part to the wealth of the Donelson family. Stockley???s father, John, was one of the wealthiest men in the state during that time.
From its beginning, Oliver Springs has been home to prestigious attorneys, most notably, Andrew Jackson, who married John Donelson???s daughter, Rachel while she was separated from her husband, Revolutionary War veteran Louis Robards. Jackson helped Stockely write many land titles, needed to divide the town up amongst the people.
Andrew Jackson???s job must have been difficult back then, considering he was without the support of the WattsBoyd court reporting agency. Since 1988 we have been one of the most trusted court reporting agencies in the Eastern Tennessee region, assisting lawyers with litigations, arbitrations, meetings, hearings and depositions.
Our agency offers a full range of court reporting services, including ASCII, condensed transcripts, real time reports, word indexing, e-transcripts, videographers and compact disc copies of exhibits. So that they can be reviewed immediately, your transcripts are emailed on the same while you wait for the official ones and all of our services can be expedited with excellent turnaround time.
In order to give you continuity of service and care tailored to your specific needs, we are committed to creating a long-time relationship with you, the client. In doing this, we get to know you, so we can know exactly how to set you up for success ever time you are involved in legal proceedings.
You never have to wait for normal business hours to make an appointment with us, because we allow twenty-four hour scheduling alliance and leicester loan online or over the phone, so contact us now to get started.