Norris Court Reporting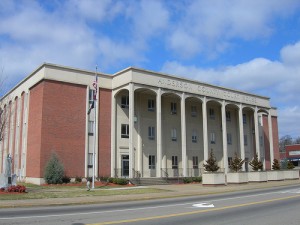 The bedroom community of Norris, Tennessee was built in the nineteen-thirties by the Tennessee Valley Authority. Some of the first all-electrical houses in America were built in the town, which was envisioned to be a cooperative and egalitarian city. It was also the first self contained town in the United States to use greenbelt building principles. The town was forced into auction in 1948 and officially incorporated in 1949. Due to its rich, unique history it was added to the National Register of Historic Places in 1975.
In 1988, the WattsBoyd court reporting agency was established and has been serving attorneys of Norris, and the entire Eastern Tennessee region ever since.
Having nearly thirty years in the court reporting business, we are the most experienced agency in the state. Our long time success has been gained through our belief in combining state of the art court reporting technology with conventional, friendly customer service. You will never sacrifice one for the other if you choose us to assist in your cases.
Our support is provided in litigations, arbitrations, hearings, depositions and meetings. We offer a full scope of court reporting services including e-transcripts, word indexing, condensed transcripts, real time reports, videographers, and compact disc copies of exhibits.
We know lawyers can???t afford to waste time during their proceedings, so we strive to save as much as possible. Your requests are granted on short notice and all of our services can be expedited if needed. Transcripts are emailed on the same day, while the official ones are pending, and we allow the use of our conference rooms for you to hold your private meetings.
To set you up for success around the clock, twenty-four scheduling is available on our website or over the phone. To hire the best, call or click now.