Newport Court Reporting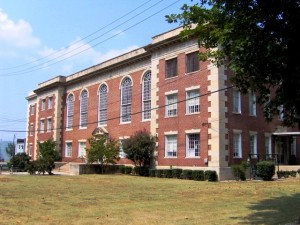 Since the birth of the United States, Newport, Tennessee has been home to many historical battles. Its founders, John Gilliand and Peter Fine were both soldiers in the Revolutionary War and the Indian War Path cuts through the center of the town.
Nowadays, things have settled down and most battles are fought in the courtroom. The lawyers of Newport have trusted the WattsBoyd agency for over thirty five years to provide them with high quality court reporting services.
We have been trusted for so unsecured cash loan many years because we know what it takes to make your court room experience a success. We believe in keeping up with the latest technological advances in court reporting while keeping our customer service values old fashioned. Combining modern technology with a focus on pleasing the clients is the secret to our longevity many in courtrooms throughout Eastern Tennessee.
We offer a full range of services, including videographers, e-transcripts, conference room scheduling, condensed reports, word indexing, ASCII, real time reporting and exhibits copied to disks. We assist with litigations, hearings, arbitrations and meetings. We realize lawyers often work under strict timelines, so we provide same day transcripts via email and all of our services can be expedited upon your request. We can respond to your requests on short notice as well, because we know your schedule can be unpredictable.
All of our work is done with the intent of forming long term relationships with our new clients and sustaining them with our old ones. Continuity of service and an understanding of each customer???s unique needs are essential to success in litigations.
You can schedule an appointment with us twenty four hours a day online or by phone. If you haven???t already done so, contact WattsBoyd now to get the very best court reporting available in Newport.