New Tazewell Court Reporting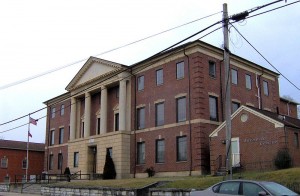 New Tazewell, Tennessee, a small railroad town located about two miles from the historic Cumberland Gap is home to several law firms that place their trust in WattsBoyd for all of their court reporting tasks.
Since 1988, we have offered the very best of court reporting to the Eastern Region of Tennessee. Only an agency that can balance product quality with personal and friendly customer service can remain successful for so long. Over the years, as technology has advanced, we have updated our products, alliance and leicester loans but our customer service values have remained old-fashioned. We stay committed to this combination of technology and client satisfaction.
Given our many years in court reporting, we have a firm understanding of what our clients need and we are dedicated to meeting their needs. We offer nearly every court reporting service imaginable, from videotaped depositions to e-transcripts. We assist with arbitrations, hearings, litigation meetings, depositions and meetings. Because we know everything in the legal realm is time sensitive, we can expedite our services and respond to your needs on short notice. We even allow you to schedule our conference rooms to conduct meetings and depositions, so you don???t have to search for a location when you???re pressed for time.
Continuous service that addresses clients??? specific needs is essential to any law firm???s success so we strive to form long term bonds with our customers. If we don???t already work for you, we???d be happy to start providing you with our expertise.
To make it easy for you to contact us, we offer twenty four hour loans for people on ssi scheduling services on our website and via telephone. If you have been searching for dependable, outstanding court reporting, you have found the best with WattsBoyd. Call us now to receive the very best services in court reporting.