Morristown Court Reporting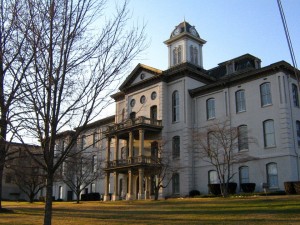 The childhood home of Davey Crockett, Morristown Tennessee, was founded in the late seventeen-hundreds by a farmer named Gideon Morris. In 1778, the state granted him land from Washington, Greene and Hawkins counties. Eventually, Morristown would become the county seat of Hamblen County.
Over the years, the county???s courthouse has seen many attorneys taking on numerous trials. Nearly every lawyer that has worked in the Hamblen County courthouse has worked with the WattsBoyd court reporting agency.
Our agency has provided top rated court reporting services to the lawyers of the Eastern Tennessee region since 1988. The secret to such longevity lies in our belief that friendly, personalized customer service should never be sacrificed for state of the art court reporting technology. We will always use the most advanced methods of court reporting while remaining old-fashioned in our customer service interactions.
We provide support in depositions, litigations, arbitrations, meetings and hearings. We offer a wide variety of services, including ASCII, word indexing, condensed transcripts, real time reports, e-transcripts, and videographers.
To save you time during your case, we react to your requests on short notice and expedite all of our services and provide same day transcripts via email while the original ones are processed. We also offer the use of our many conference rooms, to spare you the efforts of locating a private facility.
Continuity of care and services that address each client???s specific needs are essential to a lawyer???s success. Therefore, we are committed to forming long term working relationships with all of our customers. In doing so, we get to know you, and know exactly what you need.
To accommodate your busy, unpredictable schedules, we allow twenty-four hour appointment scheduling through our website or over the phone. Give us a call or visit our website now to get started.