Maryville Court Reporting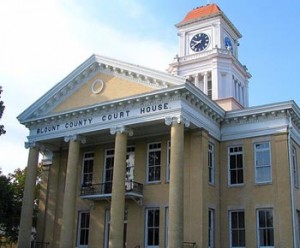 Fort Craig, also known as Craig Station, Tennessee was built in 1785 by Revolutionary War Veteran John Craig. He built the enclosed cabins to defend settlers from Cherokee attacks. In 1795 Craig donated 50 acres of land to the area surrounding Craig Station and it become known as the town of Maryville, named after Governor Blount???s wife Mary.
While residents of Maryville may no longer need to build their defenses against the Cherokees, they may need an attorney to defend them in a court of law. If a lawyer from Maryville decides to take your case, they will likely do so with the support of the WattsBoyd court reporting agency.
For nearly thirty years, our licensed court reporters have provided quality services to the lawyers of the Eastern Tennessee region. Our excellent, long-standing reputation in the business is achieved through our unique ability to combine advanced court reporting technology with simple, old-fashioned customer service values. We try to form long term bonds with all of our clients so that we can give you the continuity of care that is so essential to your success in the courtroom.
We assist with arbitrations, litigations, depositions, hearings and meetings. We provide every court reporting service you can think of, including word indexing, condensed transcripts, e-transcripts, videographers, real cash flow system time reporting and ASCII.
Our agency knows that attorneys work under strict deadlines, so we strive to save you time. To avoid losing time looking for a private, secure location, we allow the use of our many conference rooms. We react to your requests on short notice, send same day transcripts via email, and expedite all of our services if need be.
Appointments can be made online, or over the phone, twenty four hours a day. For superior court reporting services, contact us now to get started.