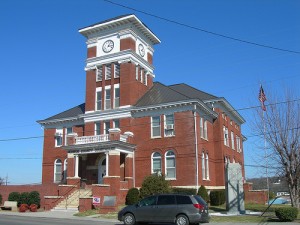 Originally known as Tellico, the town of Madisonville, Tennessee was founded in the eighteen-twenties to serve as the country seat for Monroe County. In 1830, the name was changed to honor James Madison Greenway, a famed local politician.
Attorneys present their cases in the Monroe County courthouse on a daily basis. They do so with confidence, knowing they have the support of the WattsBoyd court reporting agency on their side.
With over twenty years of court reporting services to the lawyers of the Eastern Tennessee region, we are the most qualified agency in the area. We offer ASCII, word indexing, condensed transcripts, real time reports, e-transcripts, videographers and compact disc copies of your exhibits. We assist in litigations, arbitrations, hearings, meetings and depositions.
We want to set you up for success each and every time you enter the courtroom, so operate to create lasting relationships with our clients. Doing so enables us to provide the continuity of care and tailored services every lawyer needs to do well on their cases.
To save you time, we respond to your request on short notice and offer expedited delivery if necessary.
Additionally, your transcripts are emailed to you on the same day so they can be reviewed immediately while you wait for the official ones. Our many conference rooms are available for you to hold your confidential meetings in a suitably private, secure location. Down time can result in a lost case. Everything we do is done with that in mind.
For ease greenwoods personal credit of access that addresses your busy, hectic schedule, we allow twenty four hour appointment scheduling online or over the phone. We are the very best court reporting agency available in the state of Tennessee. Call or click now to get started and we???ll be happy to prove it to you.