Lenoir City Court Reporting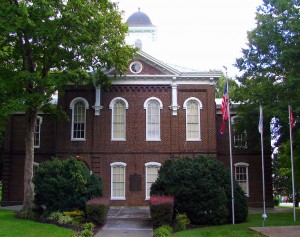 Before Lenoir City, Tennessee was settled by Americans the Cherokee Indians referred to it as Wa'ginsi and believed it was inhabited by a large serpent that was a bearer of bad luck. Despite the alleged bad luck brought on by the serpent, the town has grown over time into a quaint, peaceful area of about 3000 residents.
Because attorneys can???t rely on luck, either good or bad to win their case, they rely instead on the experts of the WattsBoyd court reporting agency.
Since 1988, we have provided lawyers of the Eastern Tennessee region with quality court reporting services including word indexing, ASCII, e-transcripts, condensed transcripts, real time reports, conference room scheduling, videographers and exhibits copied to compact discs. Our support is given in litigations, arbitrations, hearings, depositions and meetings.
Our longevity in court reporting is a direct result of our belief in good old-fashioned customer service values combined with the most modern technology available. You will never sacrifice friendliness for advanced reporting practices.
We know that to be truly successful, lawyers need a court reporting agency that can provide continuity and services tailored to their specific needs. In order to provide this, we work to form lasting bonds with all of our customers, allowing us to deliver superior results.
Because you can???t afford to lose time during your case, we operate to save as much as possible. Transcripts lenders on line are provided same day, via email, we respond to your requests on short notice and all of our services can be expedited if needed.
To further accommodate your need for efficiency and quickness, we allow twenty four hour appointment scheduling, online and over the phone. We???re the best, and we???ll prove it! To see why we are the finest court reporters in the state, call or click now to get started. australia online casino