LaFollette Court Reporting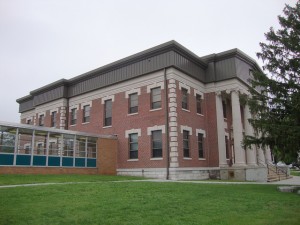 Stunned by the beauty of the Cumberland Gap and the Powell Valley, and impressed with its natural resources, brothers Harvey and Grant Lafollette built the town of their last name in Tennessee from the ground up. In 1897 the town was incorporated and many settlers flocked to the town to loan from centrelink work for the Lafollette brothers.
Lafollette is now a flourishing town of about 18,000 residents and four notable law firms. When attorneys from these firms present their cases in Tennessee court rooms, they do it with the help of the WattsBoyd court reporting agency.
As the most experienced court reporting agency in the Eastern Tennessee region, we have provided first rate services to our attorneys since 1988. The secret to our long standing success stems from our belief in using the most advanced court reporting technology while maintaining our belief in old-fashioned and friendly customer service values. This simple combination has done well over the years and can do well for you too.
Our agency knows that lawyers operate under tight deadlines and work with time sensitive material. To accommodate this, we can respond to your requests on short notice with our full range of court reporting services. We offer word indexing, ASCII, e-transcripts, condensed transcripts, real time reports, videographers, conference room scheduling, and copies of exhibits on compact discs. Our assistance is provided in litigations, arbitrations, meetings, hearings and depositions.
All of our services can be expedited upon your request and we provide same day transcripts via email so you can review them while the official ones are processed. Time lost can end up being a case lost, so we do our best to save as much time for you as possible.
Appointments can be made twenty-four hours a day, online or over the phone, so contact us now.