Kodak Court Reporting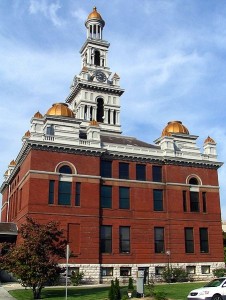 The Treaty of Dumplin Creek was signed on June 10th, 1785 at Henry???s Station in Kodak, Tennessee. The treaty gave the land that is now Sevier, Knox and Blount counties to the American settlers without resistance from the Cherokees.
The small town is now home to 9720 people, with several prominent law firms located on its outskirts. The majority of these firms work with the WattsBoyd court reporting agency.
Having served Kodak attorneys since 1988, we are the most experienced court reporting agency in the Eastern Tennessee region. How have we gained such experience? It???s easy. We believe our customers should never have to choose between the most advanced court reporting technology and old-fashioned customer service values. Our agency keeps up with the latest advances in court reporting while keeping our interactions with you friendly and personal.
Attorneys need continuity and services that address their specific needs. As such, we focus on forming long term relationships with each and every one of our clients in order to deliver superior results.
Every aspect of the legal process is taken care of. We assist with arbitrations, litigations, depositions, hearings and meetings. Every service imaginable is available, including ASCII, word indexing, condensed transcripts, loans no credit check direct lenders real time reports, e-transcripts, conference room scheduling, videographers, and compact disc copies of exhibits.
To accommodate the chaotic schedules of our lawyers, we provide same day transcripts via email while we process the official ones, so you can review them immediately.
Additionally, we can react to your requests on short notice and expedite all of our services with short turnaround time. We know attorneys can???t afford to lose time on their case, so we work to save it whenever possible.
Twenty four hour appointment scheduling is available online and over the phone, so call or click now to get started.