Jonesborough Court reporting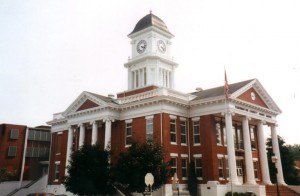 When Tennessee???s oldest city, Jonesborough was founded in 1779 the land was still part of North Carolina and it was established as the county seat for Washington County, the first county west of the Appalachians. The town is named after Willie Jones, North Carolina legislator who was an avid supporter of the state???s westward expansion.
Today, the town is still Washington County???s seat and has seen numerous trials over the years. When Jonesborough lawyers are involved with trials here, they trust the experts of the WattsBoyd court reporting agency to make their courtroom experience a success.
Since 1988 we have provided the lawyers of the Eastern Tennessee region with first rate court reporting assistance. With us, you never have to trade personalized, friendly loan fees amortization customer service for advanced reporting technology. We give both to all our clients, all the time.
Our agency offers a full range of court reporting services, including word indexing, ASCII, e-transcripts, real time reports, condensed transcripts, videographers, and compact disc copies of exhibits. cialis lilly We assist with litigations, arbitrations, hearings,
depositions and meetings.
To accommodate your busy schedules, we send your transcripts via email on the same day while you wait for the official ones. Additionally, we offer the use of our conference rooms to hold your meetings and we???ll expedite all of our services if you ask us to.
To make sure our customers receive the personalized continuity of care they need, we work on forming long term bonds with each and every one of our clients. With us, you are sure to receive the quality of service that can only be given by an agency that has years of experience and expertise.
Appointments can be scheduled twenty four hours a day, online or over the phone. For the best in court reporting, call or click now.