Johnson City Court Reporting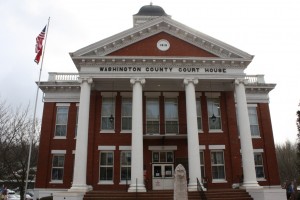 Founded by postmaster Henry Johnson in the eighteen-fifties, Johnson City, Tennessee has blossomed into a city of 60,000 people. The growth of the city through time is due in large part to its location. When Johnson discovered it, he established a railroad depot that later become known as the Appalachian Crossroads, a major junction that connected Tennessee, Virginia and North Carolina.
Of the 60,000 residents of the city, about 90 of them are lawyers. Nearly every one of them calls upon the expertise of the WattsBoyd court reporting agency when they take on a case.
Since 1988, our agency has given the finest in court reporting services to attorneys throughout the Eastern Tennessee region. Our excellent reputation is based on our ability to provide state of the art court reporting technology with old-fashioned customer service values. We have built many long term working relationships with our clients over the years, to provide them with continuity and personalized care. We can build such a relationship with you too.
Our wide variety of court reporting services include ASCII, word indexing, e-transcripts, real time reports, condensed transcripts, videographers and compact disc copies of exhibits. We support every aspect of the legal process, from litigations to depositions and from hearings to arbitrations, it???s all accounted for.
Because lawyers can???t afford to lose time on their cases, we provide same day transcripts via email, and we can place a rush on all of our services if needed.
We also offer the use of our many conference rooms, so you can hold your meetings in a private, secure location, without the hassle of finding one when time isn???t on your side.
Appointments can be booked online or over the phone twenty four hours a day, so contact us now to get the best in court reporting.