Jellico Court Reporting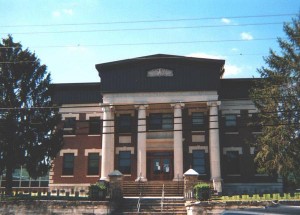 Jellico, Tennessee was founded as Smithburg in 1878, but its name changed in 1883 to exploit the abundance of coal in the nearby Jellico Mountains. Up until the early nineteen-hundreds, the railroad town was cheap personal loan uk one of the most productive coal-mining cities in Kentucky and Tennessee. In 1906, a railcar exploded and burned a large portion of the town, but it was quickly restored and the Jellico Commercial Historic District was placed on the National Register of Historic Places in 1999.
Perhaps as impressive as the rich history short term loans for students uk of Jellico is the track record of the WattsBoyd court reporting agency. For over twenty years, we have provided lawyers of the Eastern Tennessee region with superior court reporting services.
The key to our long standing reputation is our use of the most advanced technology coupled with good old-fashioned friendly customer service. Technology should change over unemployed bad credit loan time, but courteous, polite service shouldn???t.
Our agency assists lawyers with litigations, arbitrations, hearings, depositions and meetings. We offer every court reporting service you could possibly need, including e-transcripts, real time reports, condensed transcripts, ASCII, word indexing and videographers. To help you even more, we have multiple conference rooms available for you to hold your private meetings, saving you the hassle of finding a suitably confidential location.
We want you to be successful every time you enter the courtroom, so we work hard to make sure you are. Expedited processing is available upon your request to minimize down time during your proceedings. Transcripts are sent via email on the same day while you wait for the official ones. We do our best to save you time, because we know you can???t afford to waste it.
Twenty-four hour scheduling is available on the web and over the phone. Contact us now for the finest court reporting in Tennessee.