Jefferson City Court Reporting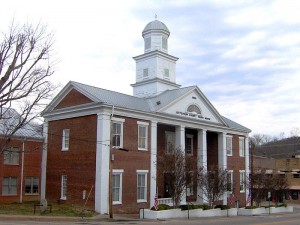 Jefferson City was originally called ???Mossy Creek??? because it was established on a creek that provided water to its residents, and water power for commercial activities. Explorers began settling along the banks of the creek in 1788 and by 1797, over one hundred apply for a small loan families had settled there because the land was so advantageous to ventures such as grist mills and iron works.
While the city no longer relies on the resources of Mossy Creek, the city lawyers rely on the expertise of the WattsBoyd court reporting agency.
We have served bad credit unsecure loan the lawyers of the Eastern Tennessee region with the best available court reporting services since 1988. What???s kept us around for so long? The answer is our unique, yet simple, belief in using state of the art court reporting technology while remaining friendly and personal during all of our interactions with you, the customer.
We assist you in every facet of the legal process. Whether you need help in litigations, meetings, arbitrations, hearings or depositions, we are the right agency for you. Our various services include word indexing, videographers, conference room scheduling, ASCII, real time reports, condensed transcripts and e-transcripts. Because we realize lawyers often operate on a tight schedule, we email transcripts on the same day, while the official ones are pending and we offer expedited processing upon your request.
In order to provide customers with continuity and services tailored to their specific needs, we focus on creating long term bonds with our new clients and sustaining them with our old ones. We care about our customers and want to help them achieve success in the courtroom.
For first rate court reporting call or click now! Appointments can be no credit check military loans scheduled twenty-four hours a day on our website or over the phone. Find out what makes us Jefferson City???s finest!