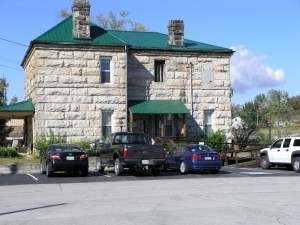 Before Jamestown, Tennessee was founded in 1828 as part of Fentress County, it was referred to as Sand Springs, because of the many natural springs that supplied the town with fresh water. Now, just one spring remains in the Mark Twain City Park. It was the source of water for John C. Clemens, father of Mark Twain.
Lawyers in Jamestown depend on the WattsBoyd court reporting agency just like Clemens depended on that bubbling spring. We have provided the finest court reporting services in the Eastern Tennessee region since 1988.
Why have we lasted so long? Because we know what our clients need and we know how to deliver with fantastic results. Our recipe for longevity is simple; combine equal parts old-fashioned customer service values with state of the art court reporting technology. We work to form long term relationships with all of our customers so that they receive the services best suited to their particular needs.
Every aspect of the legal process is taken care of at our agency. We assist with litigations, arbitrations, hearings, depositions and meetings. Our full range of court reporting services includes word indexing, condensed transcripts, real time reports, ASCII, videographers, e-transcripts, conference room scheduling and compact disc copies of exhibits.
We know lawyers have hectic schedules and that they work with time sensitive materials. So we accommodate by providing same day transcripts through email, while the official ones are processed and we offer expedited delivery for all of our services.
To ensure around the clock access to us, we allow twenty four hour appointment scheduling over the phone and online. We want to set you up for success every time you enter a courtroom, so call or click now to find out what makes us the most trusted court reporting agency in Eastern Tennessee.??