Jacksboro Court Reporting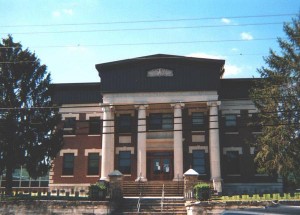 Campbell County, Tennessee was formed in 1806 and named after Revolutionary War soldier Colonel Arthur Campbell. In 1808, Jacksboro was formed to serve as the county seat for Campbell County.
Since then, the Campbell Country Courthouse has been the location of numerous trials and other courtroom proceedings. Chances are lawyers who have been involved in any cases that took place in Jacksboro enlisted the help of the WattsBoyd court reporting agency.
We have been the court reporting agency of choice for lawyers throughout the Eastern Tennessee region since 1988. What???s the secret to our success? It???s quite simple really. We conduct all of our work using the most advanced court reporting technology, while keeping our interactions with you friendly and personal.
Our support is given for litigations, depositions, hearings, meetings and arbitrations. Every court reporting service you could ask for is available here, including ASCII, condensed transcripts, word indexing, real time reports, e-transcripts, greenwoods personal credit copies of exhibits, and professional videographers.
Since we realize lawyers work with tight deadlines and hectic schedules, we provide same day transcripts via email, while the official transcripts are processed. We know that losing time can harm your case so all of our services can be expedited, upon your request, so that your case doesn???t suffer from down time while you wait.
To provide you with the continuity of service and attention you need, we work to create long lasting partnerships with all of our clients. We know what our lawyers need for success in the courtroom and we deliver with excellent results.
Appointments can be made on or website, or over the phone twenty four hours a day. We are the best court reporting agency available and we???ll prove it when you choose us. Call or click now to find out what other lawyers already know.