Huntsville Court Reporting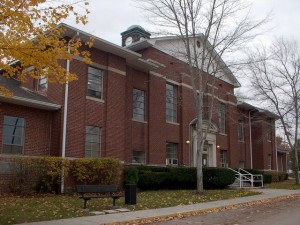 Scott County, Tennessee was the second county in the states to secede from the Union. Despite strong loyalties to the Union and heavy opposition to secession, the ordinance was passed in June of 1861. Later on that year, the country seceded from Tennessee and become the Independent State of Scott. In 1906, a courthouse was built in the county seat of Huntsville. In 1946 the building burned down, but the old jailhouse and First National Bank remain within the sandstone walls of the original structure and are registered with the National Register of Historic Places.
The new courthouse still remains on Court Street today and lawyers that grace the courthouse do it with the help of the WattsBoyd court reporting agency.
For over twenty years, our agency has provided court reporting services to lawyers in Huntsville, and throughout loans for a wedding the Eastern Tennessee region. Such longevity in our trade stems from our belief in keeping customer service principles old fashioned and friendly, while keeping our technology absolutely state of the art.
We provide support in depositions, arbitrations, litigations, hearings and meetings. Our services include videographers, ASCII, word indexing, e-transcripts, condensed transcripts, real time reports, conference room scheduling and compact disc copies of your exhibits. We email your transcripts on the same day so you have something to review while you wait for your official ones and all of our services can be expedited to minimize down time during your case.
Continuity and services that address each client???s needs are essential to a lawyer???s success. Therefore, we work to form long term working relationships with our customers to give them the attention they need to do well in the courtroom.
Appointments can be made twenty four loans for people on ssi hours a day over the phone or online. Call or click now for the best services around!