Cookeville Court Reporting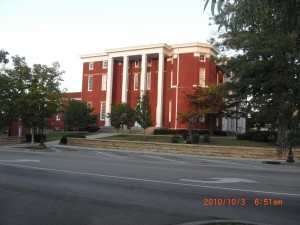 Standing in the historic courthouse square of Cookeville, Tennessee, the Putnam County Courthouse has been rebuilt two times after being destroyed by fires in the eighteen hundreds. The current structure has graced the town since 1900.
When lawyers present their case in Cookeville, they do so with the help of the WattsBoyd court reporting agency. For over twenty years, we have served the Eastern Tennessee region with first rate court reporting services.
How have we stayed successful for so long? By striking the perfect balance of highly advanced technology and old fashioned, friendly customer service values. Our clients receive the personalized attention they need because we are committed to forming long term bonds with each and every one of loan calculator with interest our customers. Forming and sustaining these relationships allows us to provide you with the continuity of care required to address the specific needs of your case.
Our expertise is provided in litigations, hearings, depositions, arbitrations and meetings. The services we offer include word indexing, condensed transcripts, e-transcripts, real time reports and videographers. We provide same day transcripts via email while we process the official ones. Because time lost can lead to a lost case we expedite all of our services upon your request and we can assist you with your case on short notice. To save you even more time, we allow the use of our conference rooms to hold your confidential meetings, so you don???t have to spend time searching for a suitable, private location.
To allow ease of access to our services, we enable twenty four hour payday loans on line appointment bookings through our website and over the phone. We care about our clients and want you to be successful on each and every one of your cases.
Contact us now to find out what makes us the best court reporters available!