Cleveland Court Reporting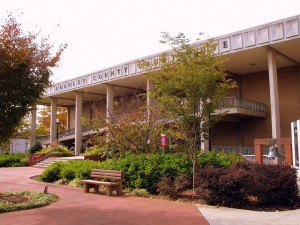 In 1992, the 1200 pound Meleeny Bell was moved from the bell tower of the Bradley Country Courthouse to the front of it in order to commemorate the 150th anniversary of Cleveland, Tennessee.
Four years prior to this event and for over 35 years since, Cleveland based lawyers who have graced the Bradley County Courthouse have trusted the WattsBoyd court reporting agency to handle their every reporting need.
Our secret to such long time success lies in the simple practice of combining advanced technology with friendly and personal customer service. We know what our clients need in the courtroom and we know how to deliver on those needs.
We offer support for litigations, hearings, depositions, meetings and arbitrations. A wide range of court reporting services is provided here, including ASCIII, word indexing, condensed transcripts, e-transcripts, real time reporting and videographers. To help you even more, we have conference rooms available for you to hold your private meetings, saving you the time and effort of searching for a secure location.
We are committed to forming long term bonds with our new clients and sustaining them with our old ones, because we want to provide you with personalized attention that addresses your specific needs. If you choose us, you are sure to receive the first rate service you???d expect from your court reporting agency.
Because of the demanding, unpredictable timelines under which lawyers operate, we email transcripts on the same day while you wait for the official transcripts. We also offer expedited services if you need them, so that you don???t lose time on your case.
To accommodate your schedule, we respond on short notice and allow twenty four hour scheduling online or on the phone. We are the best available in court reporting. Contact us now and let us prove it.