Chattanooga Court Reporting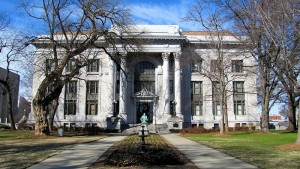 Because of the many battles that were fought in Chattanooga, Tennessee during the Civil War, the so-called ???Chattanooga Campaign??? is often referred to by historians as the turning point of the war. The campaign was one that left the Union Army with a significant advantage over the Confederates troops.
When the lawyers of Chattanooga wage their wars in the courtroom, they gain the advantage over their opposition by trusting the WattsBoyd court reporting agency. For over thirty five years, we have provided superior court reporting services to lawyers throughout the Eastern Tennessee region. We have maintained such long-standing success through our combination of state of the art reporting technology and personal, friendly customer service.
We accommodate litigations, depositions, hearings, meetings, and arbitrations by offering a full range of court reporting services. Our services include videographers, condensed transcripts, word indexing, e-transcripts, real time reporting, copied exhibits and ASCII. Your transcripts are provided to you via email on the same day while your official ones are processed. In fact, all of our services can be expedited upon your request and we can react on short notice.
So that you can hold your meetings in a private, secure area we allow the use of our conference rooms. This saves you the hassle of looking for a location when you???re working on a tight schedule.
We strive to provide continuity of services and help tailor our services to each client???s specific needs. To do so, we focus on forming long term bonds with each and every one of our customers. We know what it takes for our lawyers to be successful in their case and we???re here to deliver.
Twenty four hour appointment scheduling is available on our website, or over the phone. To get the finest in court reporting services, contact us now.