Bristol Court Reporting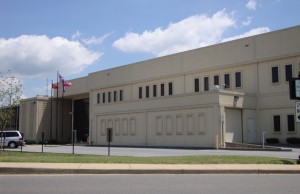 Bristol, located in both Virginia and Tennessee is home to the Bristol Motor Speedway, known as the ???Fastest Half Mile.???
Perhaps nearly as fast paced as any NASCAR driver is the pace at which a lawyer must work to be successful in the courtroom. To help them keep up, the lawyers of Bristol rely on the licensed experts of the WattsBoyd court reporting agency.
With more than 35 years of experience in court reporting, we are the most experienced agency in the Eastern Tennessee region. We???ve remained in the industry for so long because of our ability to provide advanced court reporting technology while keeping our customer service personal and friendly.
We are involved in every facet of the legal process and we offer support for hearings, litigations, arbitrations, meetings and depositions. We have a full spectrum of court reporting services, including e-transcripts, word indexing, condensed reports, real time reports, copies of exhibits on CDs, conference room scheduling, videographers and alliance and leicester loans ASCII.
Because lawyers work under strict deadlines and handle time sensitive material, we email your transcripts on the same day so you can review them while the official ones are processed. To minimize downtime during your case, we can expedite our services and respond to your requests on short notice.
Lawyers need a court reporting agency that understands the clients??? specific needs and tailors their services to meet them. Therefore, we work to form lasting loans for people with ccjs relationships with all of our customers, giving them the continuity they need.
For your convenience, appointments can be made twenty four hours a day, either on our website, or over the phone.
To find out why we have been trusted by so many lawyers for so many years, contact us now for an appointment and start experiencing the finest court reporting in Tennessee and Virginia.